Robin Hood & Maid Marian

The Man...
The Myth...
The TIGHTS!!

(New Promo Video. See below)

The Tales of Robin Hood!

Horn Lessons - You know that sound your mother told you never to make in public?

All show Photos Copyright 2004-5 Lou Gehrig

Robin Hood stood tall

tallER!!




The Robin Hood/Little John quarterstaff fight

Friar Tuck and Marian

More Water!
For more information send e-mail to

Home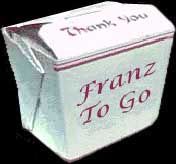 A Franz-To-Go Production